Satin

Aktiv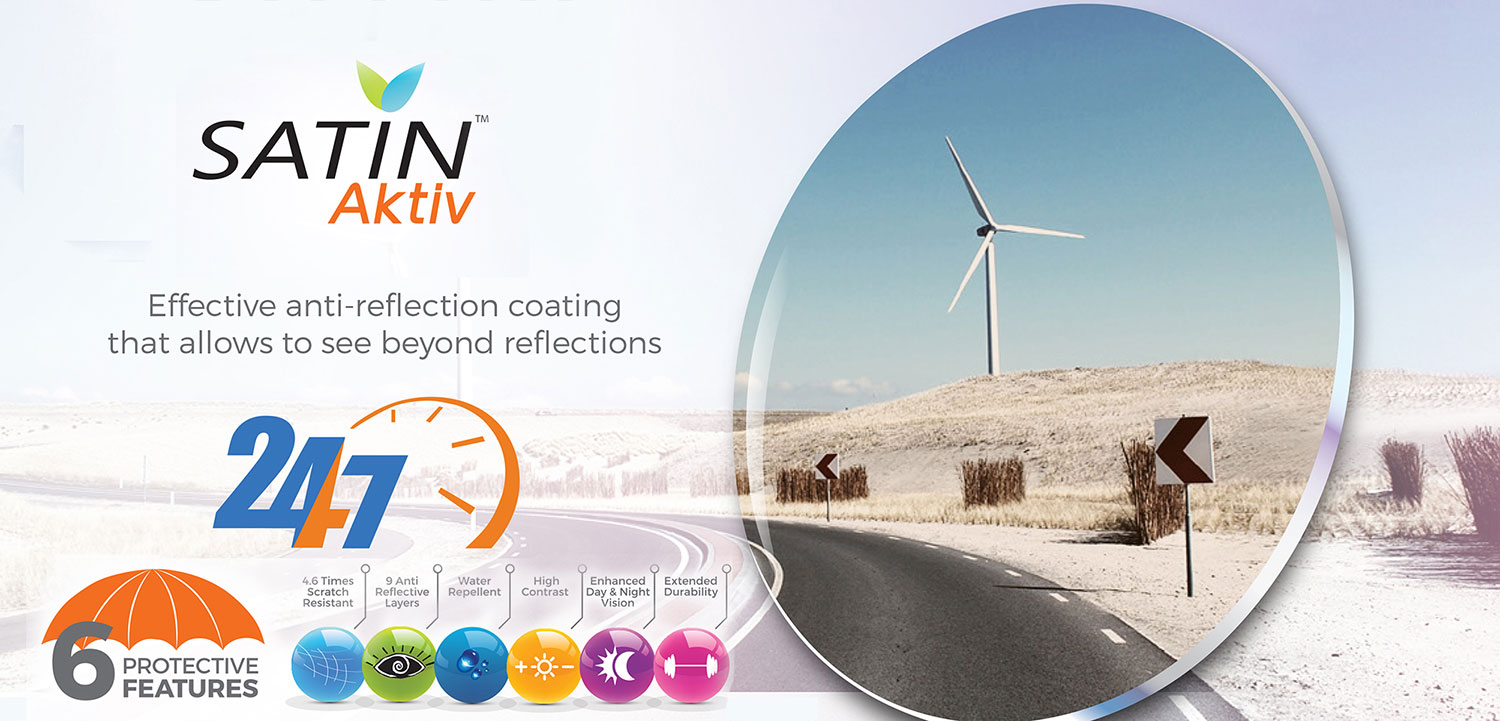 Crystal Clear Vision 24x7
Satin Aktiv coating has 9 layers of antireflective material on each surface, allowing 98.5% transm- ission of visible light providing crystal clear vision both during daytime & at night
EXTRA PROTECTION WITH MORE AESTHETIC LOOKS
Satin Aktiv coating comes with an eye-soothing & premium looking light purplish golden residual hue adding fashion to your lifestyle.
Satin Aktiv coating reflects back a portion of the harmful HEV Blue light & a portion of the heat generating Infra Red light keeping the exposed surface of the eyes – SAFE, COOL & COMFORTABLE.
Satin Aktiv coating effectively enhances visual resolution 24 X 7 by selectively reflecting back portions of Blue, Orange, & Red lights.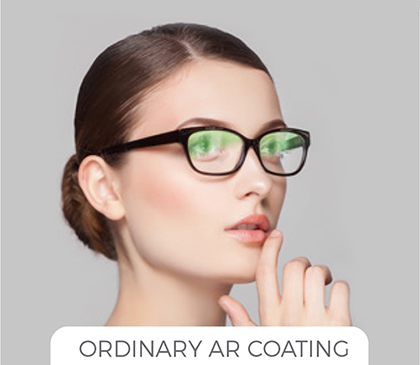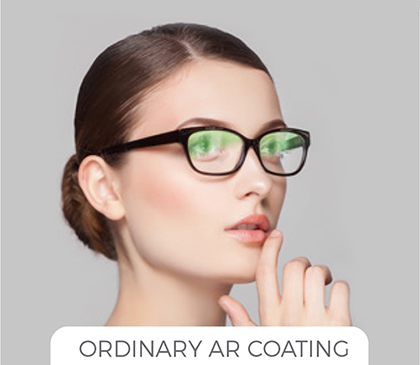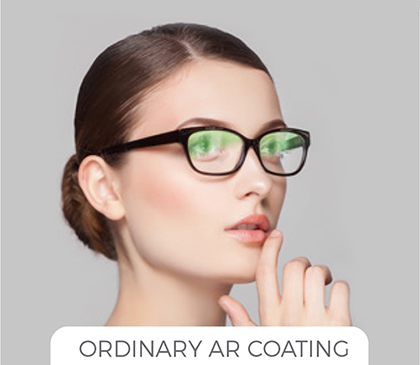 ENJOY DRIVING WITH HIGHER CONTRAST – 24x7
Satin Aktiv coating effectively reflects off a portion of the blue & a portion beyond the orange-red thus allowing better visibility 24 X 7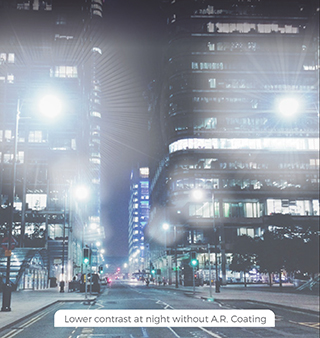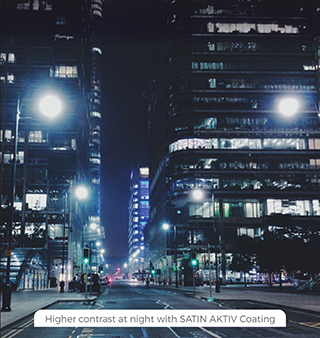 ADVANTAGES OF SATIN AKTIV